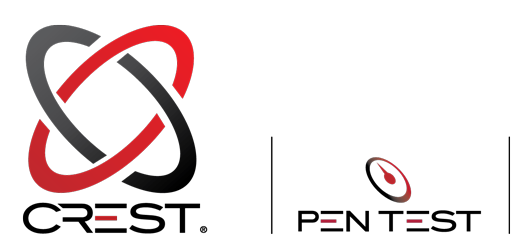 Bramfitt Technology Labs is excited to announce that we are now accredited to deliver CREST penetration tests globally, having passed CREST's extensive selection process.
"We have been delivering quality penetration tests for over 5 years now and achieving the CREST accreditation demonstrates our hard work, ability and ambition.", said Lewis Bramfitt, CEO of Bramfitt Technology Labs.
"CREST is pleased to welcome Bramfitt Technology Labs as a global accredited member company", said Ian Glover, president of CREST, "Bramfitt Technology Labs has been through a demanding assessment process that examined test methodologies, legal and regulatory requirements, data protection standards, logging and auditing, internal and external communications with stakeholders, as well as how test data security is maintained. Awarding Bramfitt Technology Labs membership for its penetration testing services means that we are formally recognising that the company consistently delivers the highest professional security services standards to its customers."
Bramfitt Technology Labs is a leading London- and US-based consultancy specialising in penetration testing, application security, DevSecOps and cloud & infrastructure security. Since 2014, Bramfitt has helped international brands embed a 'secure by design' approach to their IT and software development operations.
Penetration testing is crucial to strengthening and maintaining your security posture, by simulating a cyber-attack in an attempt to breach systems.
As the world and your organisation evolves, you need to be aware of vulnerabilities before you fall victim to them. The result of our testing will provide you with a comprehensive report detailing vulnerabilities and weaknesses within your organisation, as well as detailed steps and assistance for remediation.
Not only does this effectively find vulnerabilities, but it also tests security controls and alerting systems.
By liaising with your I.T./Security personnel using our bespoke testing framework, we are also able to consult and assist with recovery and remediation.
CREST is a not-for-profit accreditation and certification body representing the technical information security industry. CREST provides internationally recognised accreditations for organisations providing technical security services and professional level certifications for individuals providing vulnerability assessment, penetration testing, cyber incident response, threat intelligence and security operations centre (SOC) services. CREST Member companies undergo regular and stringent assessment, whilst CREST certified individuals undertake rigorous examinations to demonstrate the highest levels of knowledge, skill and competence. To ensure currency of knowledge in fast changing technical security environments the certification process is repeated every three years.
If you are interested in Bramfitt's penetration testing services, contact us at [email protected] or call us on 0208 1874 234.